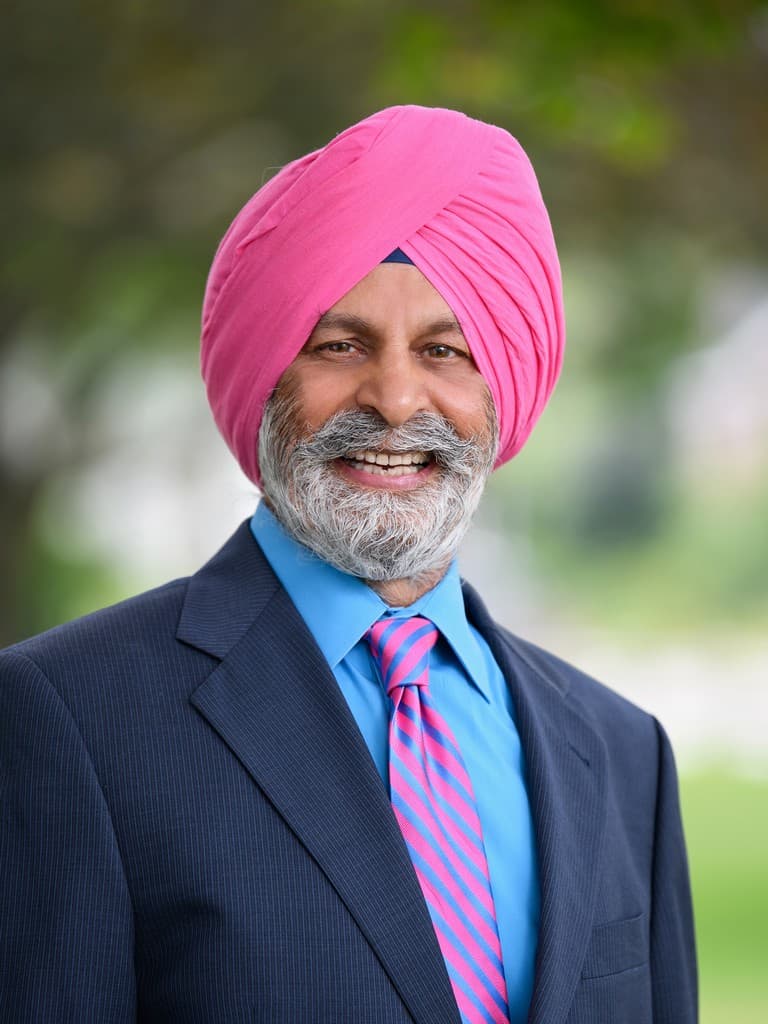 REALTOR® | CBR, MBA, MSEE, Broker Associate Barrett Sotheby's International Realty - Lexington
Barrett Sotheby's International Realty - Lexington
1688 Massachusetts Avenue
Lexington, MA 02420
Email Phone: 781-862-1700

About Raminder
Raminder Bhatia is a results-driven professional who provides exceptional service in selling and leasing residential, commercial, and investment properties. He has over 10 years of experience as a Realtor®, where he draws on the knowledge that he acquired while earning his MBA from Bentley University, as well as his communication skills, and knowledge of the local community.
Raminder has a reputation as a professional, caring, trust-worthy, and highly motivated real estate agent with both clients and peers. He prides himself on making the buying and selling process an enjoyable and rewarding experience for his clients.
Raminder serves Lexington, Bedford, Burlington, Concord, Arlington, Cambridge, Winchester, Woburn, Acton, Sudbury, Carlisle, Waltham, Lincoln, Weston, and Belmont.
Memberships:
Greater Boston Real Estate Board (GBREB)
Designations:
Certified Buyers Representative (CBR)
Languages:
English
Hindi
Punjabi
Raminder's Testimonials
After this transaction, I will not turn anywhere else for my next real estate dealings.
Swapan Roy, Lexington, MA
Raminder used his expert local knowledge and business savvy to develop a very strong marketing and pricing strategy resulting in a quick sale at a better than expected price. I'm thrilled to have partnered with Raminder.
Mike McCook, Lexington, MA
23 October 2019, 18:35 PM
I've read that one of the most stressful events in a person's life is moving. For me, that was true, and that stress was alleviated with the help of Raminder Bhatia. He was able to accomplish that through action: *Guidance on home improvements *Contractor recommendations *Use of technology for scheduling showings *Partnerships with talented a talented photographer, stager, and floor plan designer *Timely scheduling of open house *Full engagement in the purchase and sale, and [...]
Harminder Nayar, Burlington, Massachusetts
30 October 2016, 08:55 AM
I would recommend Raminder Bhatia to anyone.
Holly Ryan
Raminder is a great agent and helped us right from understanding our priorities, things to look for all the way through closing our new construction home. He did a phenomenal job in keeping us on track and kept reminding us things that were important to us. He spent a lot of time in helping us narrow down the locations and also helped in providing us direction in every step of the new construction process. He is a very knowledgeable realtor and I would very much recommend Raminder for my [...]
Pradeep & Ramya, Walpole
Raminder spent over 8 months with me searching for the perfect home. He was patient, knowledgeable, honest, and very friendly. I put in over 7 offers that were not accepted but that did not discourage Raminder. We continued submitting offers until we found the perfect fit. Now that I have found a home, I have also found a new friend. I will definitely come back to Raminder when I'm looking in the market again. Thank you so much for everything, Raminder!
Mike, Burlington
17 October 2016, 15:52 PM
"It is with great pleasure that we recommend the services of Raminder Bhatia. He made the home buying process extremely easy and painless for us. He listened to what we wanted and assisted us in finding a home that suited our family's needs. He showed us a countless number of houses and was very patient with us throughout our search. He also provided great suggestions along the way in relation to potential issues and perks of the home. He recommended lenders, a home inspector, and [...]
Raminder was excellent- extremely responsible, easy-going, knowledgeable and supportive.
Ezra Cohen, Needham
Mr. Bhatia was very knowledgeable with the area's of my house search and gave me the pro's and cons of each place. I really appreciated all the time and hard work he spent in searching and ultimately finding my house which I am very grateful for. I would recommend Mr. Bhatia to family and friends because of his very kind manor and hard work he puts in when looking for houses. Before Raminder, I had been looking for homes for a couple of years with multiple realtors with no luck. He found my [...]
Mahbod Fakharzadeh, Burlington Ma
22 October 2016, 21:45 PM
When my wife and I went to buy a house, we were nervous about many things. Whether we could afford the home, what to look for, is it a good value? When we met Raminder we weren't sure what to expect, though he came highly recommended by a cousin that had great success with him. After the first two weeks, we really felt like Raminder was part of our team. When we walked into a house we initially thought was good, he pointed out flaws and gotchas in the house that opened our eyes to what we need [...]
Pervez Taufiq - Dracut, MA
28 September 2015, 16:09 PM