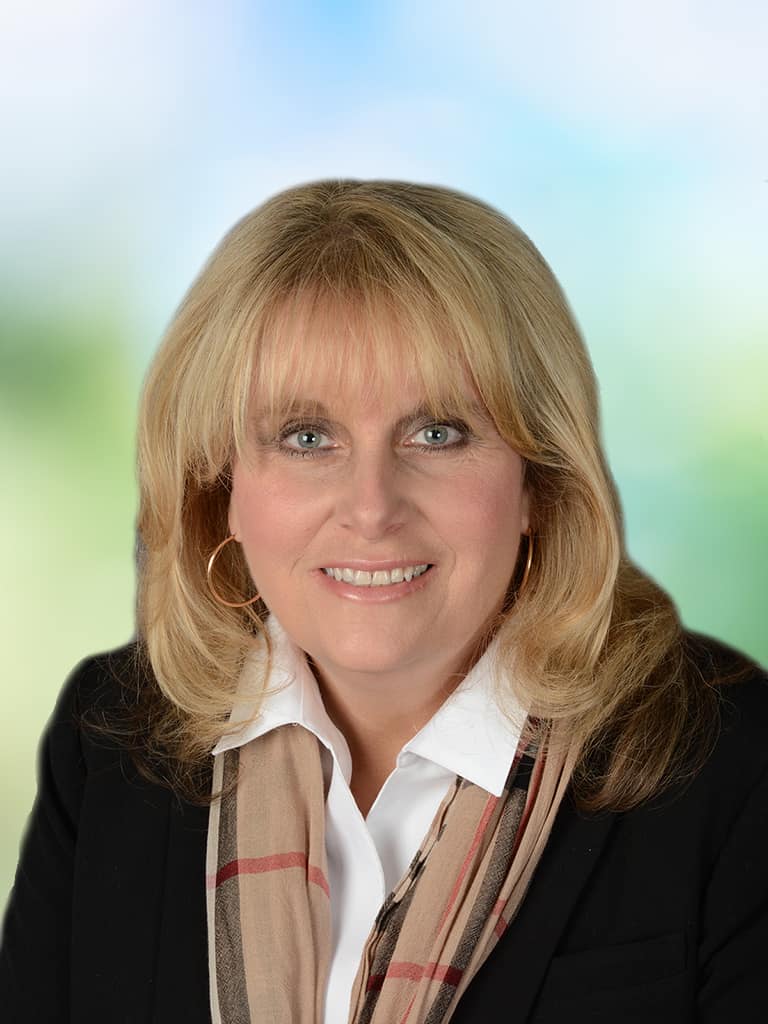 REALTOR® | Barrett Sotheby's International Realty - Lexington
Barrett Sotheby's International Realty - Lexington
1688 Massachusetts Avenue
Lexington, MA 02420
Email Phone: 781-862-1700

About Donna
Donna Bozza is a real estate agent who serves both buyers and sellers in Carlisle, Concord, Bedford, Lexington, Lincoln, and surrounding areas. She brings her extensive experience in real estate law, in both Boston and local law firms, working as Real Estate Department Closing Manager, Business Development Coordinator, and Residential and Commercial Paralegal. Donna has a wealth of experience and a comprehensive track record assisting local lenders, national servicers, and first-time homebuyers and sellers.
Having worked for many years handling closings throughout the Commonwealth, Donna is accustomed to working in a deadline and results driven environment. Donna's legal real estate background uniquely qualifies her to identify specific buyer and seller needs allowing her to guide her clients seamlessly through the purchase and sale process.
Memberships:
Massachusetts Association of Realtors® (MAR)
National Association of Realtors® (NAR)
Greater Boston Real Estate Board (GBREB)
Donna is an active member of her community, as a native Billerica local. She resides in Billerica with her husband where they raised their two children, who now work and live in the greater Boston area.
Donna served as a former Parker School and Marshall Middle School Parent Teacher Organization member from 1991 to 2010, and as a former Secretary and Corporate Fund Raiser for the Billerica High School Athletic Association from 2003 to 2014. Outside of work, she enjoys cycling, gardening, watching the New England Patriots, and entertaining family and friends.
Donna's Testimonials
Donna is amazing. I met Donna, and I liked and trusted her. It was clear that Donna is a principled, well-informed, trustworthy, and dedicated professional. Donna went far above and beyond to make a difficult deal happen, and I am so very grateful to her. Donna is dedicated, and she has the experience to know how to avoid many pitfalls and to problem solve when there are unavoidable challenges. I am impressed. Our deal did not seem like it would happen, but she was creative, persistent, [...]
The Trotz Family, Harvard, MA
04 December 2018, 11:10 AM
Donna was extremely responsive, kept us apprised immediately of all developments, contacted us frequently to let us know how things were going, and pursued all leads diligently. Even though to the house took longer than expected to sell due to an odd turn in the market, we can't imagine what she could have done better to bring in buyers. Nearly all open houses were packed with people, and she briefed us on all the serious lookers.
Anne Duval, Rockport, MA
16 November 2018, 14:55 PM
Donna turned out to be the best choice as an agent for selling our house. She knew the neighborhood, the surrounding area, who to call for inspections, and also any other updates we needed for the house. We went through a lot over the whole process of the selling of the house, and Donna walked us through one step at a time. She also visited my mother many times, and was available at all times of the day and on the weekend. We received the best offer after there was a spike in demand in the end [...]
Dwight Hart Billerica, MA
17 October 2019, 10:36 AM
The process certainly took longer than we had anticipated in finding a buyer, but I think that was a factor of time of year and nothing to do with Donna. She was excellent at following up on potential leads and trying to drive up interest however possible. She was a calming influence during a stressful time and we appreciated her constant support and care. Donna was wonderful to work with. She was always courteous, professional and easy to work with. We would recommend her to anyone; you [...]
Robert and Jackie Bentinck-Smith
06 September 2019, 08:31 AM
Donna Bozza was a pleasure to have as our real estate agent. She offered excellent advice, answered every question, and always responded promptly. She made buying our first home a very positive experience. We will definitely be referring our family and friends to Donna!
Jenna Conway, Billerica
05 November 2018, 16:39 PM
Donna Bozza's performance in the sale of my elderly client's home was as outstanding an example of what a conscientious real estate agent could and should do as I have witnessed in 45 years of practice. Though her home base and office sales area in Lexington is a significantly higher end one than my client's, and some distance away as well, there was not the slightest hint of any lack of commitment by her to the job. Furthermore, my client is 96 with limitations in what she was able to do, [...]
Richard Larkin, Attorney, Bolton MA
Donna's attention to detail and staying on top of our process was a great help to us in dealing with a long distance purchase. She continually impressed us with her ability to stay on top of everything and communicate clearly with us.
C & R Walsh
Donna Bozza is extremely knowledgeable in every aspect of the purchasing of a bank owned property, and any property in general. Donna knew more about this process than the Banks, Attorneys and Title companies combined and she was there to protect me in every way possible. Without Donna's guidance this deal would of never materialized. She was the glue that kept it together. I can't thank Donna enough for her expertise in bank owned property and knowledge of the real estate market. [...]
Maryellen Yianacopolus