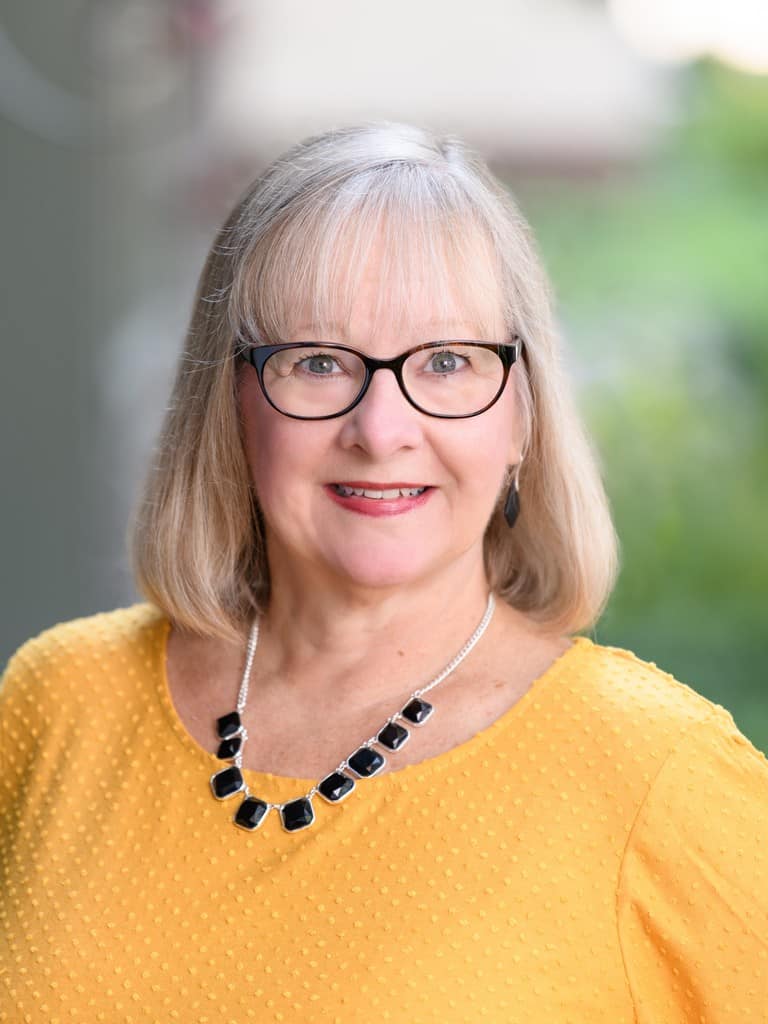 REALTOR®
|
GRI, CRS, ABR, SRES, GREEN
Lorraine Griecci is an active Real Estate Professional in the Bedford-Lexington area. Licensed since 1979, she represents both buyers and sellers and has been serving the surrounding communities for over 40 years. She is a lifelong resident of Lexington and Bedford, as well as a homeowner in Bedford for over 40 [...]
Lorraine Griecci is an active Real Estate Professional in the Bedford-Lexington area. Licensed since 1979, she represents both buyers and sellers and has been serving the surrounding communities for over 40 years. She is a lifelong resident of Lexington and Bedford, as well as a homeowner in Bedford for over 40 years.
Lorraine is an active member of her community as a volunteer for numerous groups. She has worked with the Bedford Athletic Association, Bedford All Night Graduation Party, Bedford Babe Ruth Baseball, and Citizen Scholarship Foundation. In addition, she has been heavily involved with the Bedford Community Santa Program for over 40 years, serving as Chairperson for 15 years.
Memberships
National Association of Realtors®
Massachusetts Association of Realtors®
Greater Boston Real Estate Board
MLS PIN – Regional Multiple Listing Service
Designations
Accredited Buyers Representative (ABR)
Certified Residential Specialist (CRS)
Graduated of the Realtors Institute (GRI)
Senior Real Estate Specialist (SRES)
Sustainable Property Designation (GREEN)
Education
Lexington High School, Lexington, MA
Chamberlain School of Retailing, Boston, MA
Office Location
51 Great Road
Bedford, MA 01730
Contact Info
Specifications
Languages:
Specialties:
Service Area:
Lorraine's Testimonials
Lorraine Griecci was great! She knows the area, she sold us our house 18 years prior and sold it again in 4 days! Guided us through the entire process like the professional she is!
Mark Lawrence
19 December 2019, 18:57 PM
Lorraine was amazing! She was available and informative throughout the whole experience, really put my mind at ease!
J. Robichaud from Lowell, MA
18 December 2018, 11:59 AM
Thank you for all your help with sale of our home and to help us find the prefect home to buy , June D
june d
12 August 2020, 07:06 AM
Upon meeting with Lorraine Griecci & Gail Hartwell we were very convinced we had the right brokers to help us with marketing our property correctly. Our home was valued at a much higher price than the average in Bedford Massachusetts, and our market to sell was smaller than the average home. I knew we needed experienced professionals to see this sale through, and Lorraine & Gail did not disappoint! After a couple of meetings to discuss the timing, and price of sale, I was convinced [...]
Nancy & Larry MacNeill
21 March 2021, 11:25 AM
Lorraine put together a very professional marketing plan that incorporated the use of the latest technology to highlight our home and property. That, combined with her knowledge of the local market and experience in real estate made for a very smooth process for us. Working with Lorraine was a pleasure!
Kathy Barniak, Bedford, MA
05 August 2020, 06:49 AM
Lorraine is an experienced realtor. She lives and has worked in the area for many years. She is hard-working, accessible and an advocate for buyers and sellers. If you are looking for a calm, professional realtor Lorraine is right for you.
Karen Sullivan Lexington, MA
07 September 2021, 13:43 PM
Lorraine came highly recommended and I soon found out why. She was very knowledgeable, professional, friendly and efficient. As an out of state seller I needed extra help at times to get recommendations on repair services and get advice and assistance handling details with the house. Lorraine went above and beyond the call of duty many times and worked very hard to help me sell my house. Lorraine is an excellent communicator, which I greatly appreciated being so far away. I would highly [...]
Dick Luongo, North Carolina
26 January 2020, 22:41 PM
Lorraine Griecci was a terrific realtor in every way! She was knowledgeable, referred me to good people to accomplish the tasks required to prepare the house for market, was sensitive to not only local conditions but also current trends in setting the price. She was proactive, preparing me for each task and detail needed. She was very helpful in considering the offers that came in and spent a lot of time guiding the process from Purchase & Sale agreement to closing. I consider her a friend, [...]
Cary Antill, Williamsburg MA
12 September 2018, 08:32 AM
Contact
Hi there! How can we help you?
Contact us using the form below or give us a call.
Hi there! How can we help you?
Contact us using the form below or give us a call.